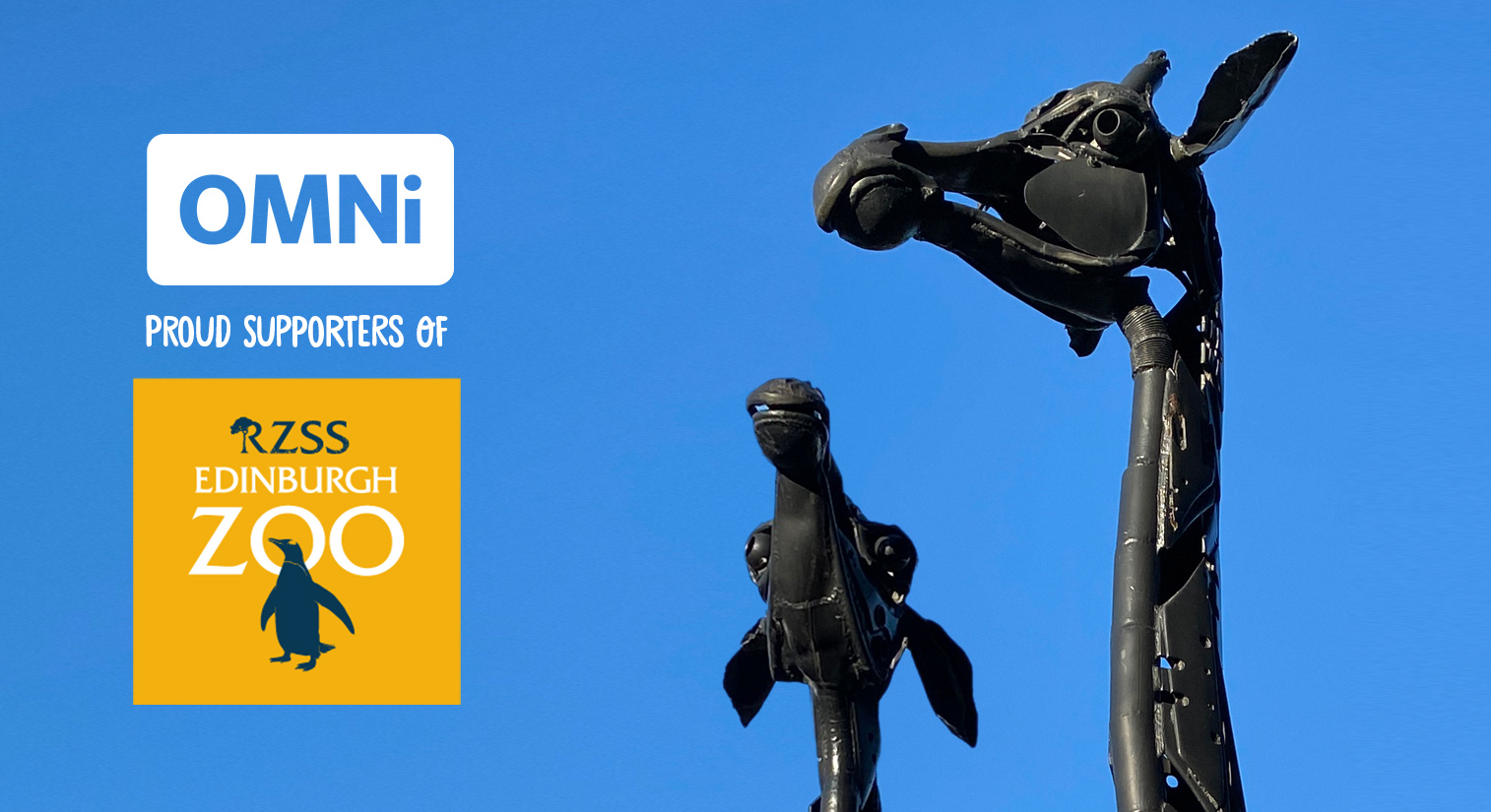 OMNi sticks it's neck out for Giraffes!
OMNi is proud to announce a new partnership with Edinburgh Zoo, becoming part of a global network working to protect endangered species and, inspire people through up-close encounters with amazing animals. Edinburgh Zoo wants to connect with more local businesses and we are excited about the great benefits that come with being a Partner.
In addition to the new partnership, we have donated towards the campaign to help give giraffes a home in the capital as part of Edinburgh Zoo's Big 5 initiative. In the wild, giraffe populations have fallen by more than 30% since the 1980s. We are pleased to support this campaign which will increase awareness of the threats giraffes face, whilst also supporting practical conservation work to rebuild their population in the wild. OMNi has an established affinity with giraffes, with sculptures Martha and Gilbert standing tall outside our venue.
OMNi will benefit from closer connections with Scotland's most popular wildlife attraction, whilst making a real difference to safeguarding endangered species. We look forward to achieving our sustainability goals and commitment to conservation through our partnership with Edinburgh Zoo.
Read more about the giraffes coming to Edinburgh Zoo here:
https://www.edinburghzoo.org.uk/support-us/giraffes/