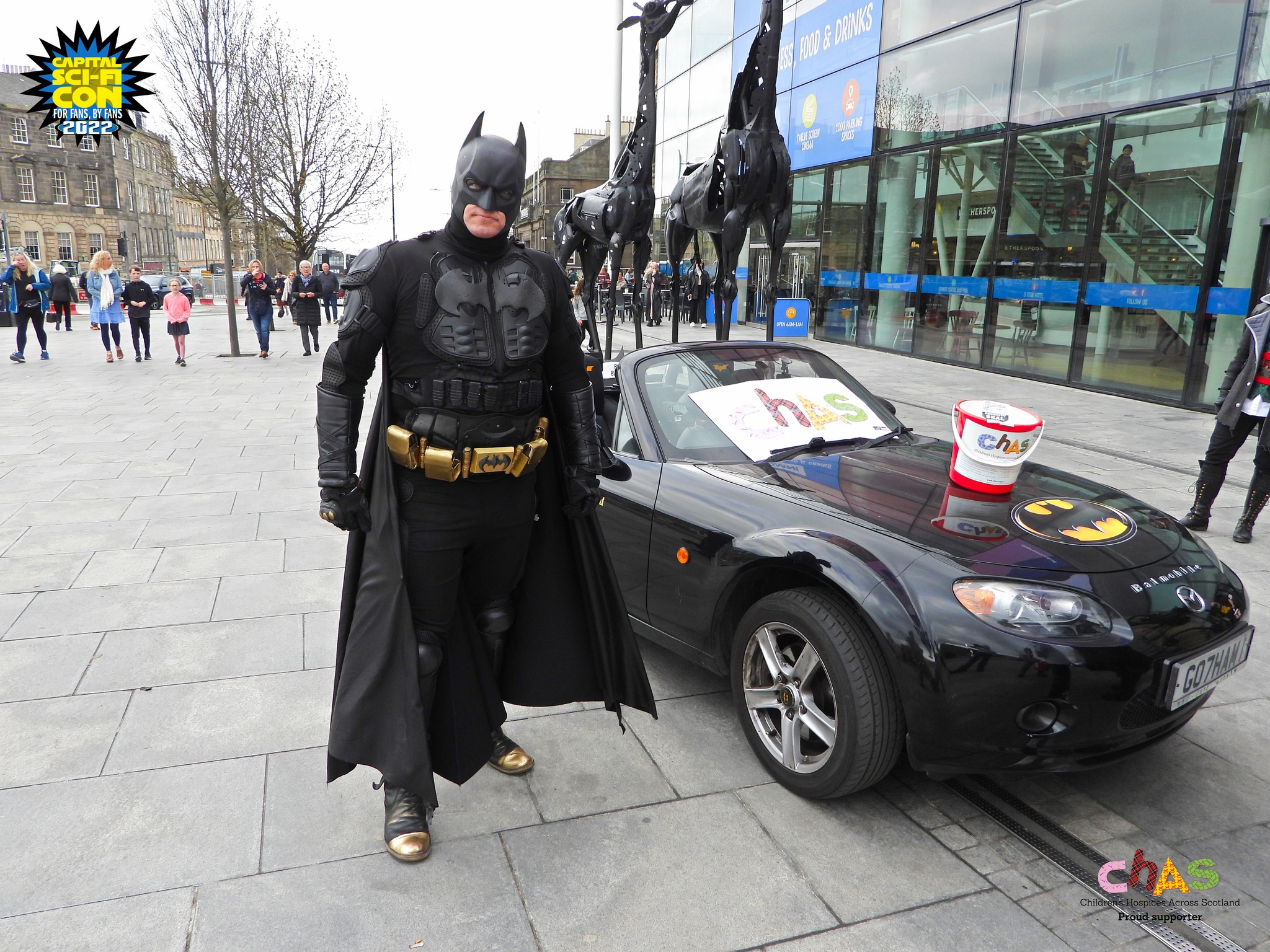 CHAS Superheroes at OMNi
Thanks to all who supported our first event with CHAS (Children's Hospices Across Scotland) over Easter. We are happy to report we raised £1026 to support babies, children and young people with life-shortening conditions. CHAS offers palliative care, family respite and support throughout hospices, hospitals and via homecare serves throughout Scotland and the money raised goes directly to support families facing the death of their child.
Capital Sci-fi con is a not-for-profit convention held each year in Edinburgh in support of CHAS and OMNi was lucky enough to have their their Causeplayers team raising funds at the centre on Saturday 16th April. OMNi hosted Batman (and the Batmobile), Bane, Harley Quinn, Spiderman, Dr Strange, The Ghostbusters as well as Chewbacca, R2D2 and many other Pop-culture icons!
Our next event with the Causeplayers and CHAS on 16th and 17th July during the release week of THOR: Love and Thunder!
You can learn more about CHAS and their work here:
https://www.chas.org.uk/
You can learn more about Capital Sci-fi Con (and buy your tickets for Sci-fi Con 2022!) here:
https://www.capitalscificon.co.uk/