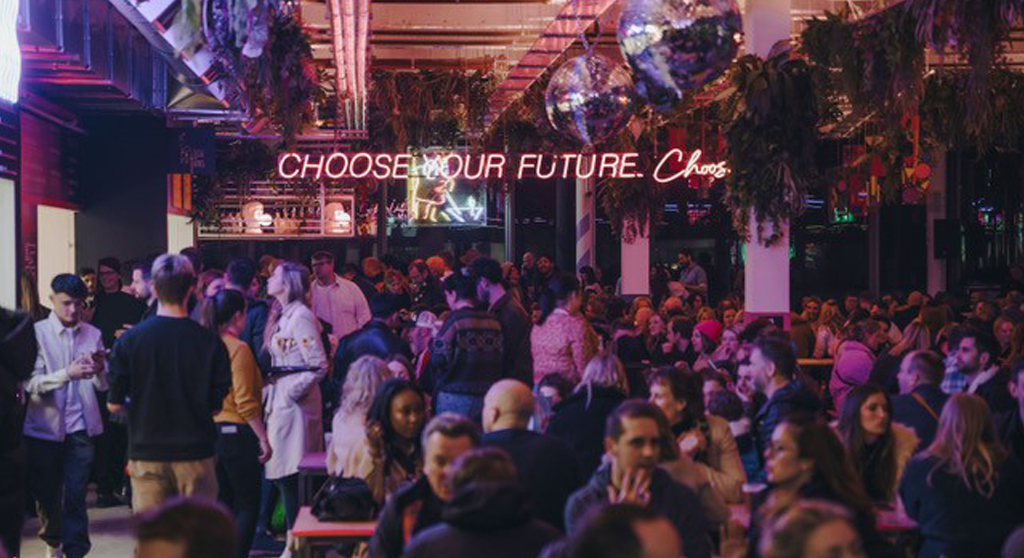 Monday 10:00am – 12:00am
Tuesday 10:00am – 11:00am
Wednesday 10:00am – 12:00am
Thursday 10:00am – 12:00am
Friday 10:00am – 12:00am
Saturday 10:00am – 12:00am
Sunday 10:00am – 12:00am
*with food served until 11pm
A vibrant market where both neighbours and travellers can find the best street food in the city and fill their bellies!
Boasting global flavours and textures from award-winning traders, Edinburgh Street Food houses ten permanent kitchens:
SoftCore, Antojitos, Fabbrica, Chix, The Peruvian, What Le Duck, The House of Tapas, Bundits, Junk and, Homies Pizza
With additional quirky vans, trucks and stalls popping up outside.
Edinburgh Street Food has an impressive calendar of 150+ live events per year, promising to deliver on flavour and entertainment every time you pop by!